Best-Selling
Personalised Jewellery, Name Necklaces, Bracelets & Rings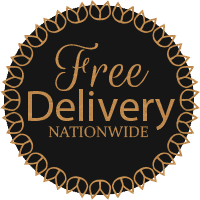 Shop here for the perfect gifts for men and women, sisters, grandparents, creative Mother's and Father's Day presents, romantic Engagement & Valentine's gifts and even unique, family tree birthstone personalised jewellery. We are a NZ owned & operated business and offer free delivery nationwide. Payment options are available. Buy now and pay later with Afterpay or Laybuy. Create custom gifts for anyone and any occasion.
We now have Gift Vouchers
If you're not sure what to buy as a gift for someone, order them a gift voucher, so they can choose some custom jewellery for themselves. Vouchers are available from $20 to $400.